About The FabLab
Overview:
The FabLab (or fabrication laboratory) provides STEM students with the resources to fully design, prototype, and test products for their projects. All STEM students have the opportunity to use the FabLab as part of their courses.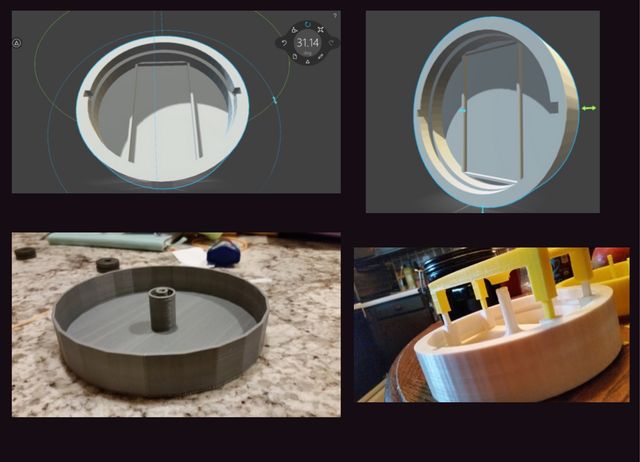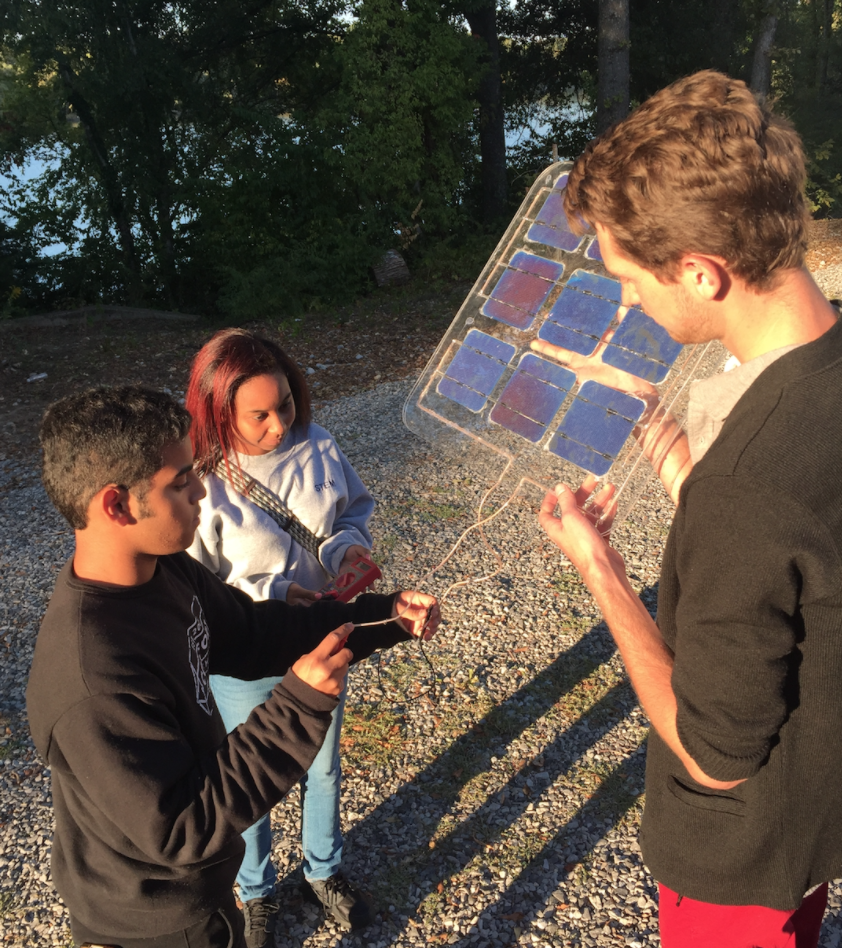 As defined by the Fab Foundation, FabLabs provide widespread access to modern means for invention. They began as an outreach project from MIT's Center for Bits and Atoms (CBA) and evolved into a collaborative and global network. The STEM School FabLab is the first high school-based FabLab in the southeastern US.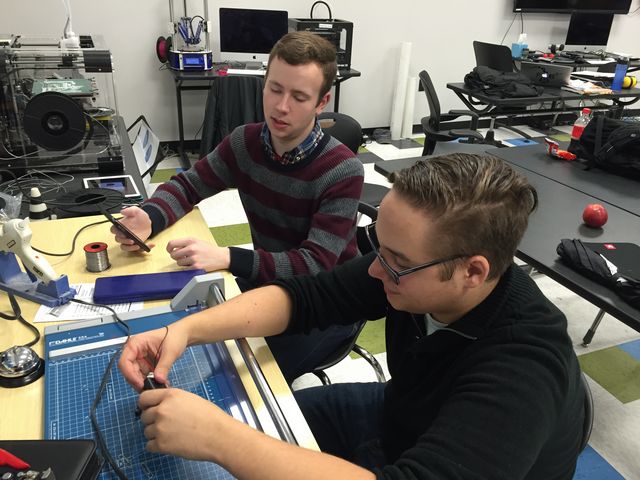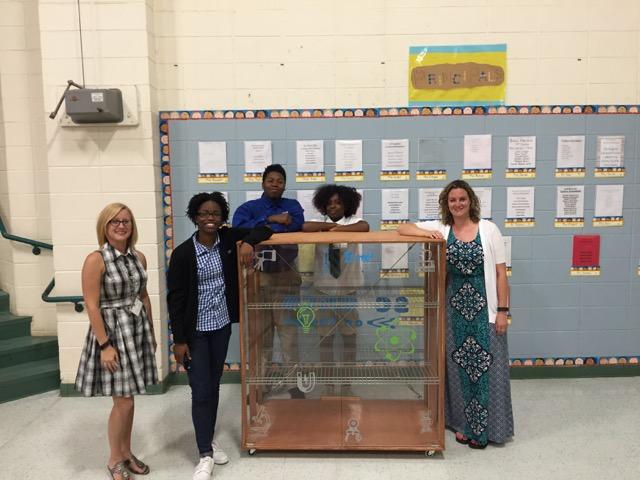 Our FabLab is divided into two areas: the design lab and the machine shop. The design lab is equipped with computers, 3D printers, and electronics workbenches. The machine shop includes modern digital fabrication tools as well as traditional wood shop tools.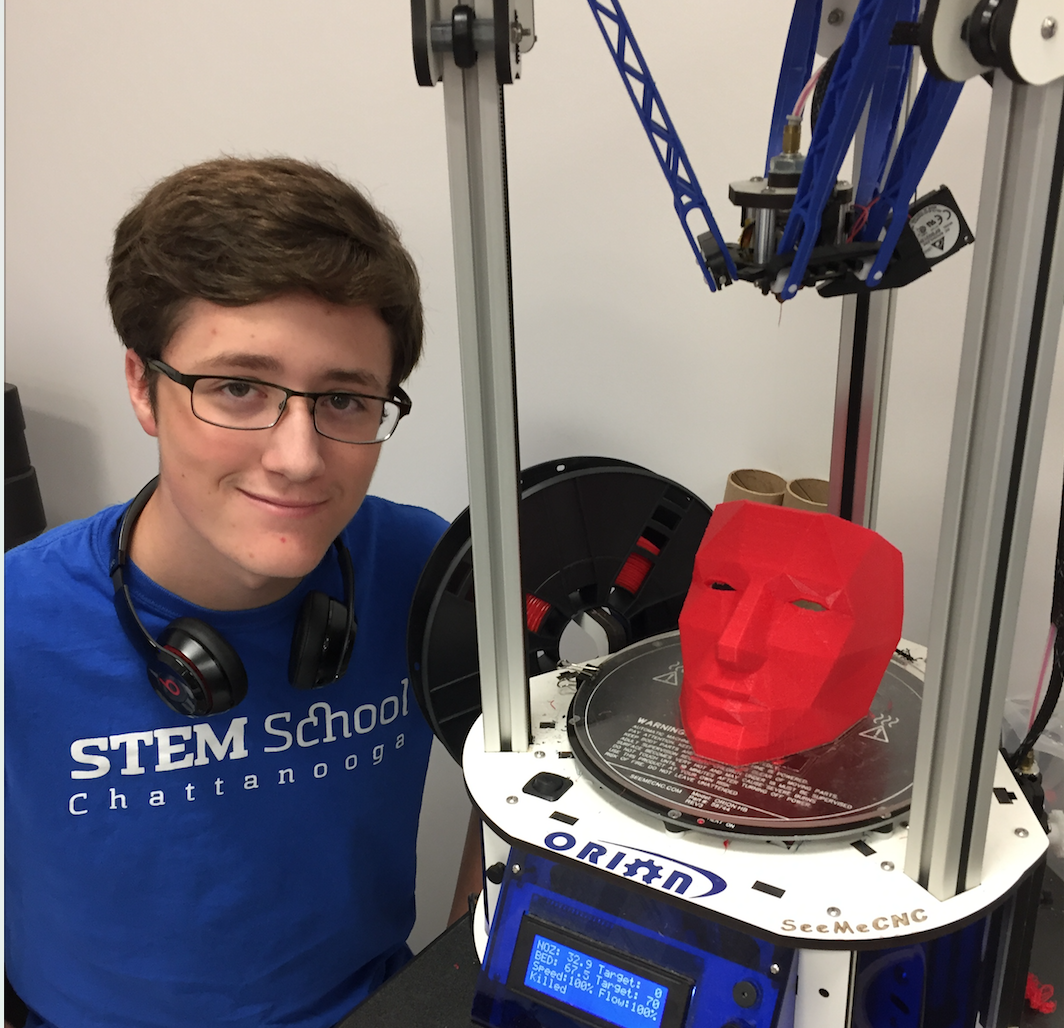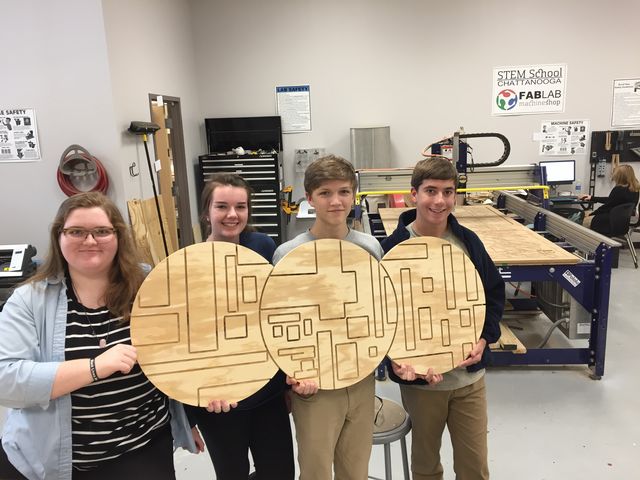 The FabLab is an important component in the STEM School's mission of using technology to foster the inquisitive nature of students to develop skills in collaboration, critical thinking, and innovation. The FabLab tools allow the students to create products of professional quality.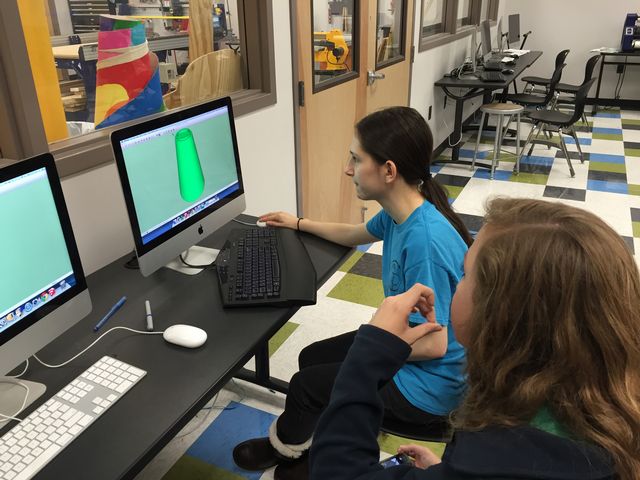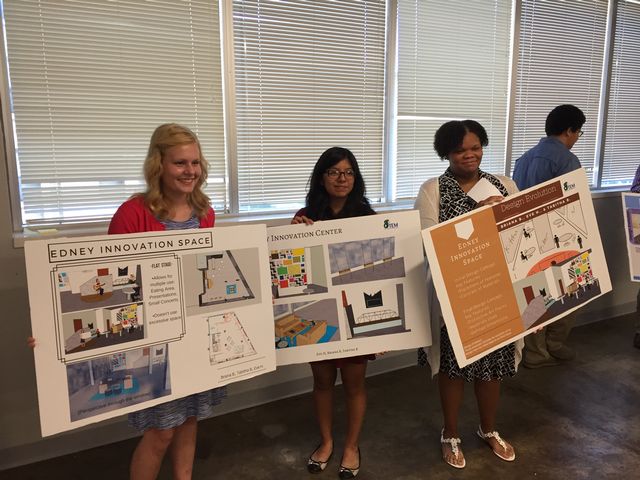 Examples of student projects used in the FabLab include:
Inventing a charging device for smartphones powered by swinging a door
Fabricating solar array panels for outdoor classrooms
Designing packaging concepts to commemorate the 100th anniversary of Moon Pies
Prototyping specialized prosthetics using 3D printers
Creating merchandise displays for sporting goods stores
Making an Arduino-based electronic garden monitoring system
Building Science-on-the-Go carts for local elementary schools
STEM School Chattanooga has the ONLY certified FabLab in the entire state of Tennessee.
To see more FabLabs around the world click here: FabLabs Around the World

FabLab Resources:
Design Lab
iMac workstations
HP DesignJet T520 plotter
MightyLam 2700 HC 27" roll laminator
3D Printers
MakerBot Replicator 2
MakerBot Replicator 2X (2)
Orion SeeMeCNC
Airwolf HD2X
Digital Fabrication Tools
ShopBot CNC router
Roland GX-24 vinyl cutter
Epilog Mini laser cutter
Electronics Workbench
Soldering station
Digital oscilloscope
Function generator
Workshop Tools
Table saw
Band saw
Mitre saw
Drill press
Belt sander
Bench grinder
Orbital sander
Cordless drill
Impact driver
Pneumatic nailer
Pneumatic stapler
Selected Software:
SketchUp 3D modeling
Blender 3D modeling
Arduino integrated development environment
GIMP graphics software
VCarvePro CNC design software
Roland Cut Studio vinyl cutting design software
Corel Draw graphics software